L`Atelier Catherine Masson
Welcome to the perfumed world of Catherine Masson!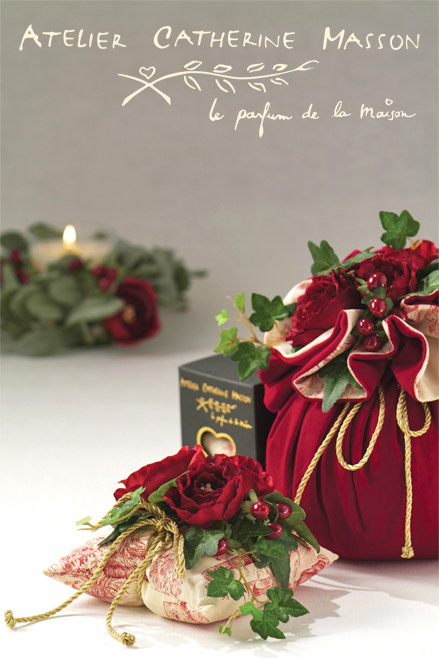 We have extended our gifts range with truly excuisite and elegant items from a brand from France.
If you are looking for a gift for a lady that has appeal to romance and beauty, L`Atelier Catherine Masson tasteful items is the right choice.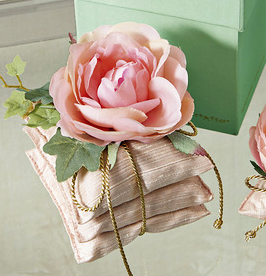 Brand products mean the symbol of life full of beauty and elegance. Articles of French L`Atelier Catherine Masson combine delicacy of fragrances and nice matter with perfect designer's craftsmanship of handiwork in one product.
In the very beginning of its creativity L'Atelier Catherine Masson sold aromatized little cushions made manually to accompany perfume articles of leading French perfume houses, such as Yves Saint Laurent, Christian Dior, Molinard and Caron.
Today masters of L`Atelier Catherine Masson create unique items from fabric and natural vegetable fibre, for example, flax, silk, cotton or velour.
Collection of the brand include handmade cushions with embroidering, splendid pouches, little sacks of various sizes, pyramids and artistic small bundles, filled with perfumes and decorated with artificial bunches of flowers and fruits more real than nature.
In the heart of French Provence, perfumers of Grass region, motherland of French Perfume, created 12 unique scents for perfuming collection of the atelier.
Elegantly decorate and subtly perfume interior.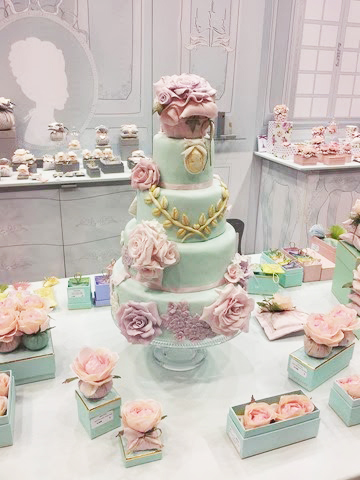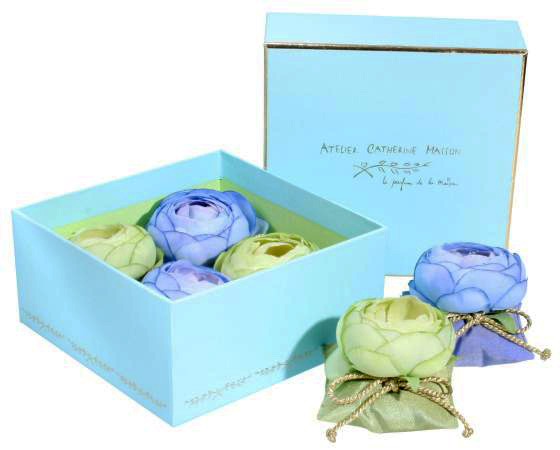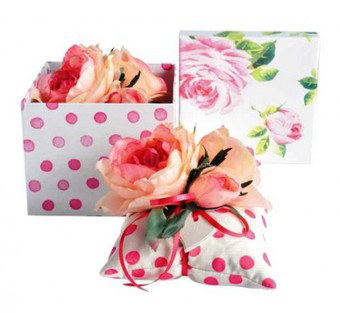 New service – flower delivery with indicated mobile telephone number and Name, Surname of the addressee only!
Flowers and gifts to public, corporate events, contests, competitions, parties, theatre, disco, opera and ballet, dance parties, dance shows, fashion shows and weeks, ofices, concert halls, airports, railway stadions, bus stadions, hotels, guest houses, saunas, spas, stadiums, sports halls, exibitions, opening ceremonies.
Flowers for celebrities, musicians, actors, actresses, polititians, entrepreneurs, pop stars, movie stars, artists, fashion designers, sportsmen, sports teams, winners of cups, medals and diplomas.